Is there anything we could do more?
There must be something we can do better.
We must create new values from what we have achieved.

We deliver not only products, but also what is beyond your expectations.

Something which goes beyond your requests.
Something which makes you more than happy.
For everyone concerned.We continue to provide whatever value we can.

Kawashima is the pioneer of Japan's packaging machinery.
We innovated Japan's first packaging equipment.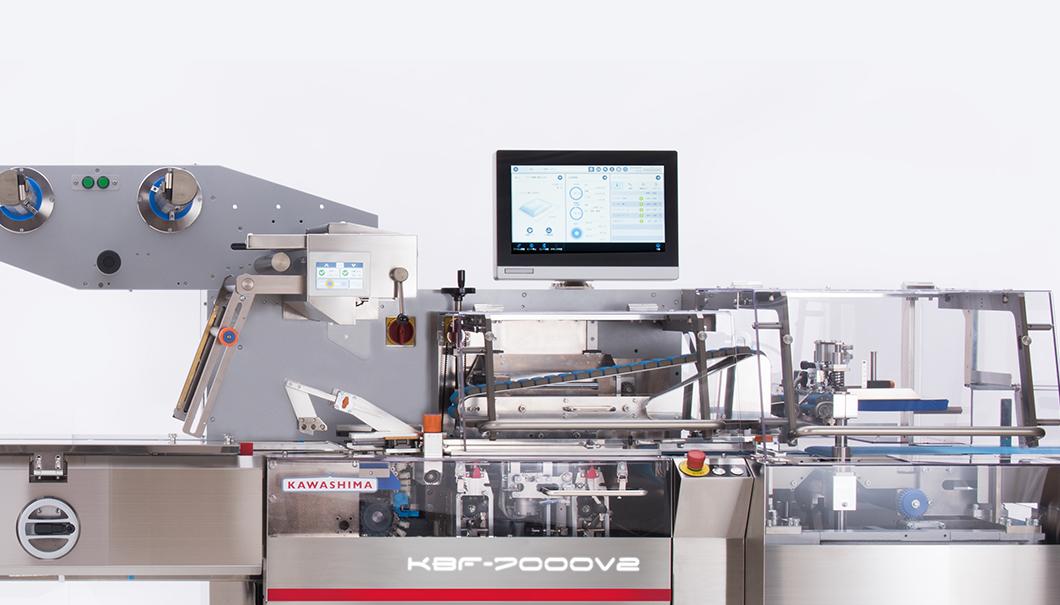 02

Technical capabilities
Award of Excellence at JAPAN PACK AWARDS 2019
Have been recognized by people all over the world throughout tradeshows and exhibitions. In 2019, we received Award of Excellence at JAPAN PACK AWARDS 2019.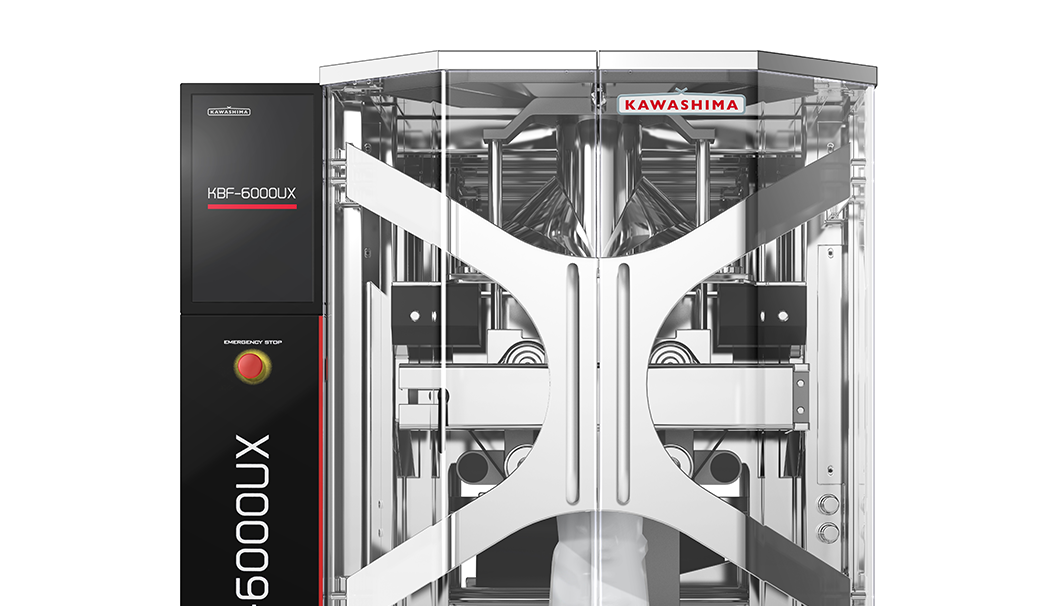 03

Kawashima is going global.
All the world is a stage for us.
Our packaging machinery is spreading out not only inside Japan but also further worldwide.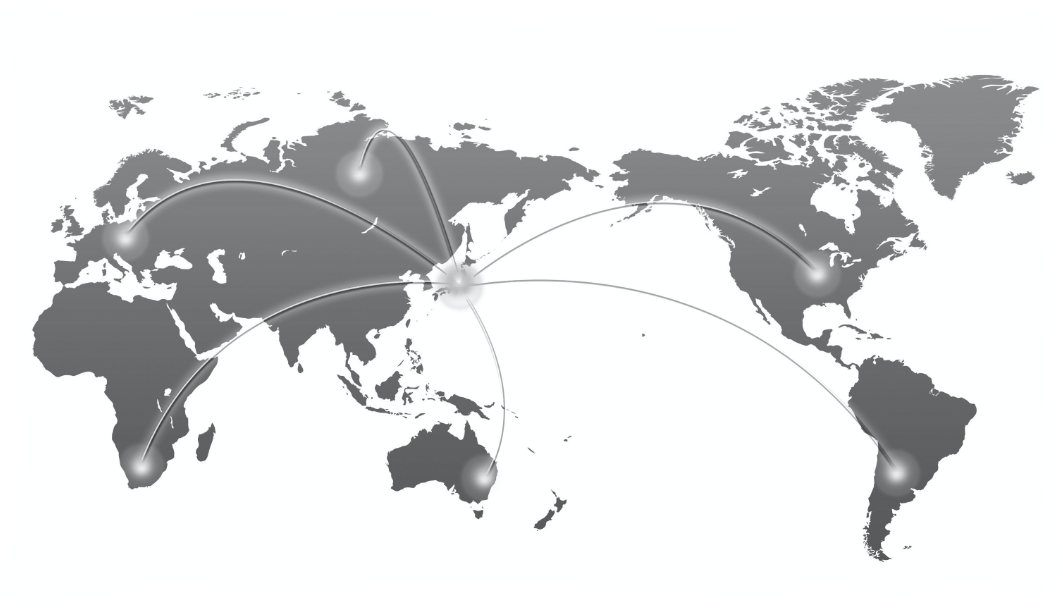 01
Hirohisa Yamamoto

Operating Officer,
Engineering Manager
02
Yukinori Moriya

department Chief,
Production Department
03
Susumu Hatano

Customer Service
Department
04
Yasuhiro Sakuma

Customer Service
Department
01

Engineering Department

Operating Officer, Engineering Manager

Hirohisa Yamamoto
Customization is derived from thinking, over and over, again and again.

Our department designs packaging machinery,
including Kawashima's signature product.
We arrange and improve our standard products to make them
go along with each customer's requirements.
We have various approaches, ideas, and solutions
to produce the best products which customers really want.
Designers exchange their opinions and listen to each other.
They also review proposals over and over to get the best solutions.
We are not allowed to fail, so we must always be at our best.

All or nothing.Even our machinery is assembled and completed,
if it doesn't properly work, that's meaningless at all.
That is why we always have to get it right at our best.
Sometimes we fail to get order from customers,
even after making proposals many times for them.
However, this must be a great chance for us to improve ourselves and our products.
If we don't try to be "perfect," our machinery will never be perfect.

The most important factors are: "put on customers' shoes and understand their needs", and also "overcome obstacles as quickly as possible."
Every project has the deadline. Even so, you cannot do "quick-and-dirty" work just to meet the deadline.
Mediocre work results in mediocre products.
Always securing deadlines, we must fully understand customers' requirements. Also we must overcome bottlenecks throughout the designing period to move forward to the production phase.
Our high-quality machinery is the result of such mind-set.
02

Production Department

department Chief, Production Department

Hironori Moriya
Preventing problems beforehand,
with precise attention throughout our work

We assemble products in precise accordance with
drawings designed by our engineering department.
Our machines are all custom-made.
Even if the design seems perfect, sometimes we
have difficulties in production phase.We are
always fastidious in our work, examining
if any problems exist or not.
It is also essential to work close together with
other departments.
Discussion among departments is also essential to improve quality of products and ourselves.

"Sense of speed" and "always have customers' perspective" are extremely critical.
You might think that, in production phase, we should just rush our work in accordance with drawings. The story is actually not just as simple as that. We sometimes find problems, obstacles, or bottlenecks during the production phase. That is also a role of our division.
Even during designing phase, we occasionally give opinions to designers to encourage them for more improvements.
We can get closer to the most valuable solutions through discussions beyond boundaries of departments.
The best products for customers are produced through synergy with strong cooperation of all departments.

In our division, even a small mistake can lead to major accidents.
We need to make sure that we pay full attention even to small issues at all stages of our work.
To make the best machinery for customers,
we must have the spirit of All Kawashima.
All departments work together as a team,
from at the moment of receiving order to delivery.
We do not only carry out our own tasks,
but also cooperate with other departments to make it possible to
provide invaluable packaging machines to customers.
03

Customer Service Department

Customer Service Department

Susumu Hatano
The final department, fully responsible for manufacturing.

Our department delivers our products,
which were assembled by Production Department
in our plant, to customers' factories.
Our main task is to perform test-run to make
the products be ready for operations.
This is the last phase of the whole manufacturing process. If our work is poor and irresponsible, all the efforts so far will come to nothing.
Making sure that the product works properly, and make the customer happy.That is our mission.
Working for our customers, not for ourselves

"Working for customer satisfaction,
not for ourselves" is our division's philosophy.
Even if we believe we have done a good job,
it means nothing if there comes malfunction with the product,
or if any problems occur.
We are constantly reminding ourselves that
we should focus not on whether we worked hard,
but on whether we provided the desired results.
We are striving to improve quality by sharing
this philosophy among our department,
particularly with younger staff.
Our business is expanding even outside Japan

We are dealing business more and more with overseas companies.
Due to differences of business practices,
we often face unexpected issues and have hard times.
However, the good news is, the more overseas customers we have,
the more efforts of Kawashima, long lauded in Japan,
are getting recognized around the world.
The spread of our packaging machines worldwide is a big source of our pride.
With this confidence in mind, we will work much harder for customers all over the world.
04

Customer Service Department

Customer Service Department

Yasuhiro Sakuma
Repairing is an opportunity for better results.

Our department works for installation of products at customers' factories,
as well as repairs for already operating machinery.
We talk with customers and hear what they want,
not only when manufacturing products, but also when carrying out repairs.
The key factor here is whether we can provide values to meet and exceed customers' expectations.
This is by no means an easy task, however, in our work,
we are at all times committed in our efforts to provide the best values.
Kawashima's strength — mutual support

Our strength is system of cooperation and collaboration among departments.
When repairing equipment, it may not be possible for us to handle only by our team.
We ask other departments for help, sometimes ask to come and join on-site.
All staff work together to search for the best solutions,
and cooperate intensely for improvements.
This is possible because everyone is always happy to support each other,
and has passion to provide better products to customers.
Confronting challenges, using our brain and questioning ourselves will result in satisfaction of customers and even of ourselves.

I learned from my seniors: "Don't give up, or abandon your efforts.
Use your brain to solve problems." I always put this into practice in the workplace.
I'm also passing this ethos down to young staff.
Problems and obstacles are constantly happening in work fields.
For better outcomes, it is essential to refuse to give up,
and remind ourselves to "always be tenacious, and keep questioning ourselves."
We must think deeply and carefully, over and over.
Also, we must keep challenging all the time to seek for real customer satisfaction.